The Thermo Belt has 3 different temperature settings; these are 34 degrees Celsius, 39 degrees Celsius and 44 degrees Celsius, which you can select yourself and adapt to your own personal needs.
The battery life amounts up to 5 hours depending on the temperature setting.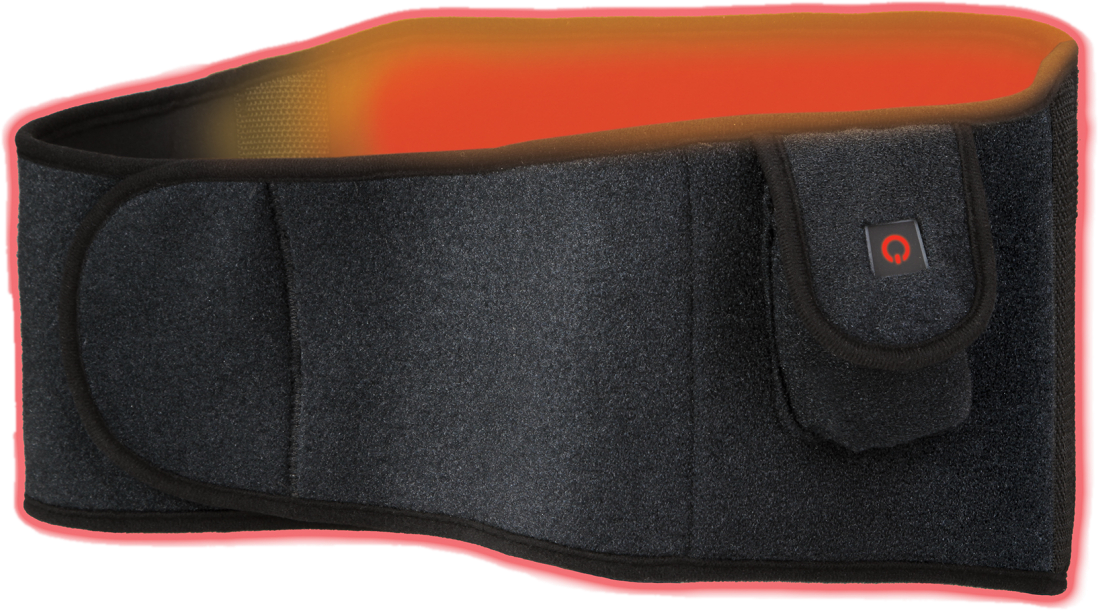 Furthermore, the Thermo Belt can be rolled up to a small size and fits perfectly into the included bag. In case of soiling, the Thermo Belt can be washed and cleaned without any problems.
The included battery is a high-performance lithium polymer rechargeable battery, which does not have a memory effect and can be recharged up to 500 times. Moreover, the rechargeable battery only weighs 59 grams per unit; that means it's even light enough to always carry a second one with you.
The Thermo Belt can be worn under your clothing and is not visible (bulky). Therefore, you can use the Thermo Belt discreetly anywhere you like and you always have flexible mobility thanks to the power supply from the rechargeable battery. The Thermo Belt is made of a soft and skin-friendly material, which also provides for a pleasant wearing comfort.

The delivery of the Thermo Belt includes a rechargeable battery, a battery charger as well as a suitable carrying bag.
The length of the Thermo Belt is adaptable. There is a hook-and-loop fastener on the Thermo Belt to adjust the optimal length. The length of the Thermo Belt is 120cm but you can find an extension of 30cm in every box, with which you can get a total length of 150cm.