Customer Review
Renate Friedrichs (dated 02/18/2016)
Hello Mr. Nowak,
You are more than welcome to publish this in your customer feedback:
I suffer from lower back pain very often and when I do, I don't know how I am supposed to move. I have been using the Thermo Belt for 2 days now, 5 hours per day and I cannot begin to tell you how I feel: the pain simply disappeared, I can move again and I just feel so good. I would never have believed that there was such an easy solution to lower back pain. I don't know how to thank you. You have more than completely convinced me of this product after merely 2 days. Thank you so very much.
With warmest regards, Renate Friedrichs
Bernhard Schmidt (dated October 11, 2015)
Great service, quick delivery but the best thing is the belt itself. I wear it almost all day long beneath my clothing and because I work outside, I turn the heat on whenever necessary and do not have to be cold anymore. Actually, I feel so much more fit outside even despite the horrible weather!
With kind regards,
Karin Seitz (dated 10/2/2015)
Dear Thermo Belt team,
Yesterday, I was able to test the Thermo Belt during a beautiful day of glacier skiing; the result was unbelievable. Particularly my lower back was a spot that always got cold quickly but that is now a thing of the past. I am going to recommend your heat belt to my friends and let them know how convinced of it I am. Now, I plan on ordering your Thermo Gloves and I can't wait to find out how great they are.
Kind regards,
Order Thermo Belt!
Shipping methods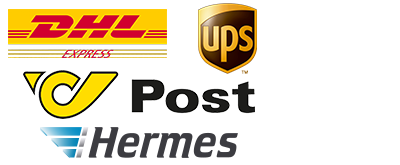 Payment methods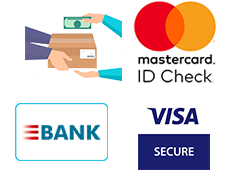 Advantages
best price guarantee
Purchase directly from the manufacturer
Mail order company since 2007
2 years warranty
Free shipping from € 165,00
Positive customer reviews
Fast service in case of customer enquiries
Tested quality
Certified Security
High data protection
| | | | |
| --- | --- | --- | --- |
| | hunting | | skiing |
| | snowboarding | | sailing |
| | biking | | fishing |
| | motorbiking | | hiking |
| | coss-county skiing | | horse riding |
| | working | | camping |
Most people suffer from lower back pain and not just during the winter! The cause for this can be the cold, bad sitting posture or unhealthy movements however, it can also be due to a number of other medical reasons.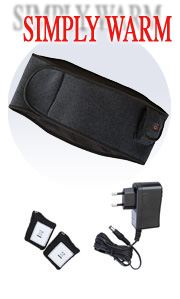 The Thermo Belt has 3 different temperature levels with 34 degrees C, 39 degrees C and 44 degrees C.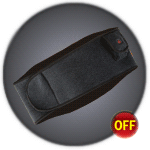 Did you know?



Heat therapy has been a well-proven and natural method in treating tension and back pain for a long time and is therefore recommended by physicians as a first general measure. hlen.